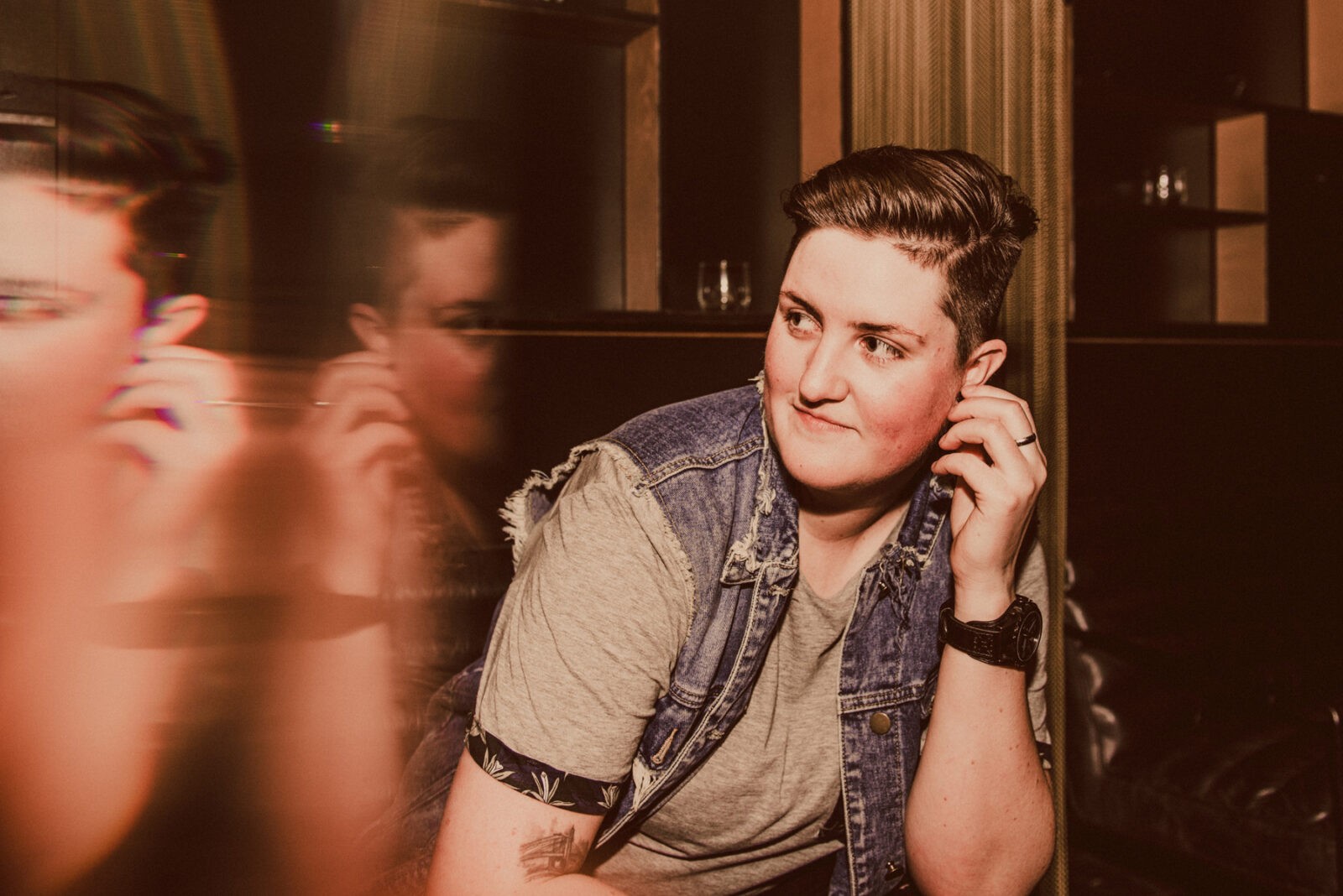 With a BA in Film Production and an active role in the Vancouver television industry, DJ Krista's passion is in her creativity. Her love for music is an extension of that. Whether she's spinning hip-hop from her summers in the Bronx or tapping along to new country and top 40 in a traffic jam, music is DJ Krista's passion. At gigs you'll find her dancing and mouthing along to the lyrics, laughing and carrying the party on till the crack of dawn. She is always open to taking requests and encourages them. Unlike other deejays, DJ Krista loves djing weddings and does it because she loves it!
As an active member in the LGBT world, DJ Krista believes in equal opportunity partying. Whether your party or wedding is slow paced or fast paced, her favourite Vancouver events are the ones where people are dancing. She is always the DD at parties – Designated DJ! Because one bad song can really kill your buzz.
DJ Krista's day job is photography, check it out! www.vancityphotography.ca

• Weddings
• Private & Corporate Events
• Club Nights
• Christmas Parties
• Pub Nights
• BBQ's and Patio Parties
• Lounges

• Yes, always. That's the whole point of having a DJ! 

• Shoop – Salt-N-Pepa
• Hypnotize – Notorious B.I.G.
• Rather Be – Clean Bandit
• I Will Survive – Gloria Gaynor
• Includes, but not limited to Spice Girls

• Jennifer Lopez – On The 6